Advancing women faculty at the UW and beyond for over 20 years.
The UW ADVANCE Center for Institutional Change was created in 2001 with a first-round National Science Foundation (NSF) ADVANCE Institutional Transformation (IT) grant. The NSF ADVANCE Program strives to increase the participation of women in academic STEM careers through systemic solutions. UW ADVANCE is now funded through support from the UW Office of the Provost, UW College of Engineering, UW College of Arts & Sciences, UW College of the Environment, and other federal and foundation grants.
Past ADVANCE IT Grant Initiatives
While UW ADVANCE continues to offer a variety of services, some activities under the original Institutional Transformation grant have been discontinued. The discontinued activities include the Transitional Support Program (TSP), the Cross-Department Cultural Change Program (CDCCP), the Visiting Scholars Program (VSP), and the Department Transformation Grants (DTG).
The TSP program provided grants to outstanding STEM faculty (regardless of gender) who were in the midst of major life transitions, either professional or personal, which could have impeded their career momentum. Since the original ADVANCE Institutional Transformation grant ended in 2007, we have administered three additional TSP programs. TSP related resources can be found here. 
The CDCCP program brought groups of faculty from several ADVANCE departments together to build personal leadership skills and work on a department-specific cultural change project. The CDCCP program was a collaboration with visiting scholar Christopher Loving, founder of Loving Leadership. More CDCCP info here. 
The VSP brought nationally-recognized scholars in STEM or in fields that study STEM workforce issues to UW for a visit.
DTGs provided funds to departments to address improving departmental culture through creating opportunities for women and minorities and departmental cultural change.
Other Grant-funded Activities
In addition to the original Institutional Transformation grant, UW ADVANCE has been awarded millions in funding to create and lead various national and UW initiatives to advance faculty diversity and equity in STEM.
UW ADVANCE grant and foundation-funded programs 2001-2022
Learn more about the National Programs
Past PIs
Denice Denton, Ph.D., Original UW ADVANCE Principal Investigator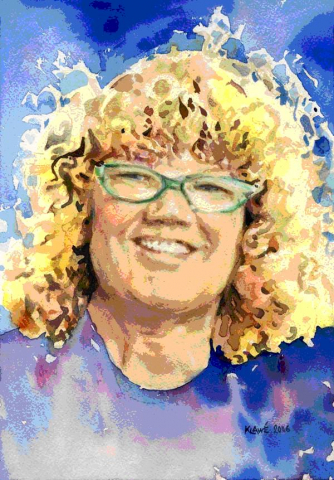 We remember and celebrate the achievements of Denice Denton, the original PI of our ADVANCE IT grant. UW ADVANCE is a direct reflection of Denice's legacy and commitment to equity in STEM.
The first female Dean of Engineering at a major research university in the United States, Denice was a pioneering leader who significantly advanced the state of research, teaching, mentoring and diversity in engineering and technology across the nation. A powerful and highly effective force for change, Denice was an inspiration and role model to countless engineers and scientists.
The widespread impact that Denice achieved was accomplished through her dedicated efforts at several levels: mentoring of individuals, leading change in her own institution and local community, and serving on influential national committees. Whether working in small or large groups, her bold vision and decisive energy infused her colleagues with the courage to move forward in making the changes needed in engineering and science.
Denice received many awards and honors including the Presidential Young Investigator Award in Electrical Engineering from the National Science Foundation in 1986, the Presidential Award for Excellence in Science, Mathematics and Engineering Mentoring in 2004, and the Maria Mitchell Women in Science Award in 2006 for her work in developing programs at universities and with neighboring organizations to encourage women and girls to study science, technology, engineering and math. She was a Fellow of the American Association for the Advancement of Science and the Institute of Electrical and Electronics Engineers.
Ana Mari Cauce, Ph.D, Former UW ADVANCE Principal Investigator
Image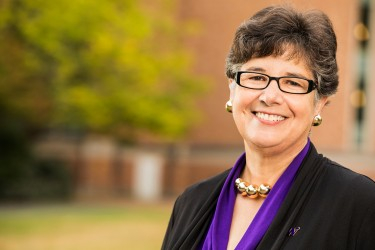 In 2004, Ana Mari Cauce became the Principal Investigator (PI) of the UW ADVANCE Institutional Transformation Award, succeeding founding PI Denice Denton. Under Ana Mari's leadership and with her support, UW ADVANCE expanded its participating units, professional development programs, and national impact. Ana Mari also served as a PI or Co-PI on several federal grants awarded to UW ADVANCE to advance faculty diversity in science and engineering. UW ADVANCE has remained closely connected with Ana Mari regardless of her positions of leadership at UW (department chair, executive vice provost, dean, provost and president). A full biography can be found on the UW President website.